Have the Adventure of a Lifetime: Make Your Next Holiday a Boating Holiday!
Date Posted: 5 October 2022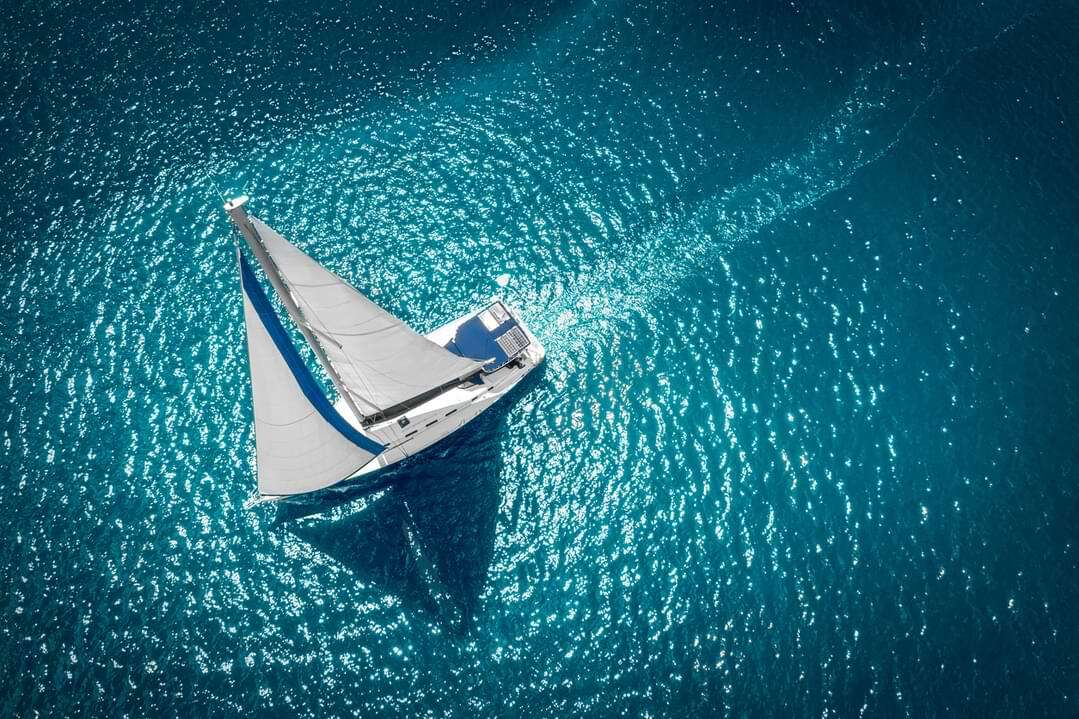 Why not mix it up this summer and take to the water? Going on a boating trip can be totally invigorating, and is an exercise that leads the way to other fun activities and experiences. At the very least, it gives you the chance to soak up the sun, see some nature and enjoy a dip in the water. So what's holding you back?
For many of us, boating trips always seemed like something we'd have to really budget for in order to afford. In reality, however, there are ways to go about a boating trip that involve minimal cost and effort. When you choose an inflatable boat with a motor, for example, you're choosing an affordable option that is still reliable and easy to use. With a boat like this by your side, you can embrace summer like never before!
The Amazing Benefits of Going on a Boating Trip
The next time you treat yourself to a well-earned weekend away, travel to a new region for a family holiday or wander spontaneously into uncharted territory, consider the benefits of taking a boat with you. Boating gives you the opportunity to explore a familiar area from an entirely new perspective. You can enjoy local dams, rivers and beaches in all their glory, without being limited by your swimming abilities. Alternatively, if you're venturing into a new area, you never know when you might stumble upon a beautiful body of water. Having a boat handy means never having to miss out on this kind of opportunity. It adds variety to your camping trip and gives greater opportunities to bond with friends and family. You could swim or fish all day, and perhaps even pull up to a waterfront restaurant in the evening for fresh seafood as the sun sets. Bliss!
Boating gives you the chance to try a bunch of fun activities that most of us don't generally get to indulge in on a regular basis. Engaging in things like fishing, wakeboarding and waterskiing, for example, becomes much more achievable when you have a boat. Wakeboarding and waterskiing are hugely popular among children and adults alike, providing hours of exercise and entertainment. You can also get a wide range of inflatable tow-toys to pull along behind your boat. These come in all kinds of silly shapes and sizes, and are available as one, two and even four-person seaters.
Having a boat also makes it much easier to snorkel or scuba dive. The opportunity to swim amongst vibrant Australian sea life is such a gift already, but being able to actually see that natural environment makes it even sweeter. You can also store things like stand-up paddleboards or small kayaks on your boat and try them out with your mates or your kids. The great thing is, all of the equipment required for these activities lasts ages, so you're giving yourself years of unbelievably good times.
Choosing the Perfect Boat
When you're planning a holiday, you're probably looking for the most convenient ways to ensure a fun-filled and relaxing trip. A boat might not necessarily scream 'convenient' at first — but this is why you need the perfect vessel. An inflatable boat with a motor is ideal for summer holidays precisely because of how convenient it is to store, set up and use. They're perfect for travelling from the shore to your larger boat, or for being the main mode of water transport while fishing or tubing. Their engines are super lightweight, so you can easily store them in the boot of your car, and the boat itself can simply be deflated and folded up at the end of the day. Whether you're hitting the beach, lake or creek, these boats are built to survive harsh Aussie conditions. They're incredibly durable and will last a long, long time — the result of extensive research and product testing by Mr Boats! You can expect a smooth, dry ride, and a surprisingly easy time getting out on the water, as our boats are fitted with oversized out tubes and equipped with carefully-placed grab ropes and carry handles. Essentially, these blow-up boats are designed for both pros and novices, and perfect for every water-based occasion.
So, What Do You Take on a Boating Holiday?
If it's your first time going on a boating holiday, there are a few things you should take to ensure maximum enjoyment and safety. To begin with, it's always a great idea to take adult life jackets, as well as those for kids and toddlers if you're planning to bring children along on the trip. Make sure you choose life jackets that are suitable for your particular needs, as there are different buoyancy levels from which to choose.
A UHF marine radio is also crucial for safety reasons. If you ever find yourself in trouble, this tool can be used to locate rescue services. Marine radios also have practical benefits, as they can contact locks, harbours, marinas and bridges that lie between you and your fishing spot.
On the topic of fishing, a fishfinder is an excellent addition to your boating toolbelt. These nifty portable items locate and track prime fishing spots so that you can simply enjoy the ride.
If you'd feel more comfortable with this kind of tracking technology at your disposal, you'll also appreciate the GPS chartplotter. Chartplotters integrate GPS satellite navigation with charted visuals of the water and coastline in order to show you where you are. They also allow you to track your speed and direction, which is very helpful for experienced and inexperienced boaters alike.
You should also consider bringing boat trailer rollers, or other boat trailer parts, such as wheel holders or towbar hitch locks.
Find Inflatable Boats & Marine Supplies for Sale
What's better than being by the water with your loved ones, lying under a glorious summer sun? That's easy: taking a boat into uncrowded corners of a crystal-clear body of water. This summer, change the game and take a dip into the world of inflatable boats. A boating holiday will be the most fun you've ever had, and all without breaking the bank. For top-quality inflatable boats and marine accessories, shop the Mr Boats website today!
---
Leave a comment