What Type of Marine Radio Do I Need for a Safe & Successful Boating Trip?
Date Posted: 5 September 2022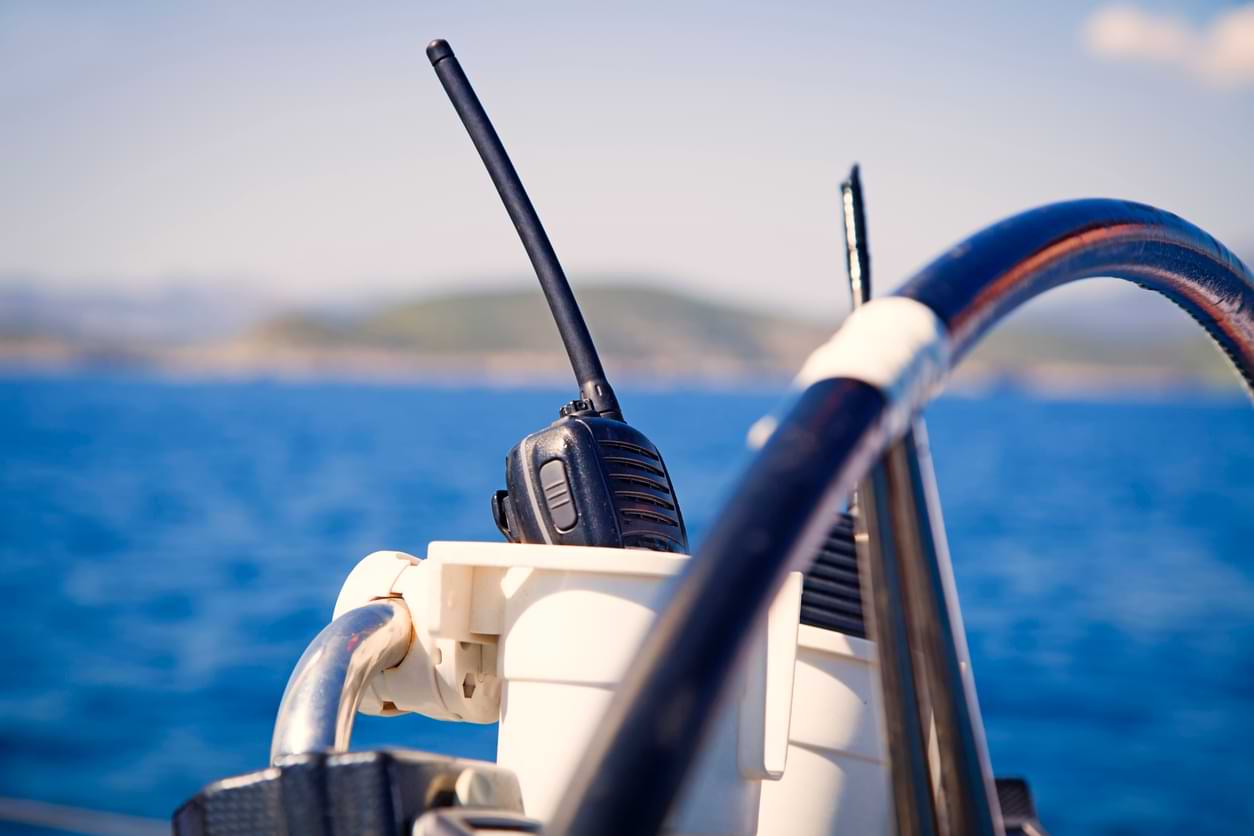 ---
Marine radios are absolutely critical when it comes to having a safe boating trip. Going boating without a radio is a dangerous exercise and should be avoided at all costs. But, there are many nuances to marine radios, including how to correctly use them, licensing requirements, range and much more. To understand why marine radios are so crucial and to get the most out of yours, read our easy guide to selecting the right marine radio below.
Do You Need a Marine Radio?
If you operate a boat, whether recreationally or commercially, you need to ensure you have the correct marine electronics. A marine radio is essential if you are piloting a boat or vessel of any size, shape or performance on open water. If you don't have a marine radio, deciding between your options is the first decision to make. Handheld marine radios are a great option if you are moving around the vessel and are ideal for recreational 'boaties', whereas a mounted option might have better functionality for commercial needs.
How to Use a Marine Radio in Australia
Marine radios, whether they are VHF radios or UHF radios, should be used to advise other boats of your movements, any issues you note on your journey and to seek help when needed. Having a few options onboard can be helpful in case you are not near a mounted or wired radio. Waterproof handheld marine radios are good to have on board and useful in an emergency.
Be sure to understand the channels and types of language to use, otherwise, you may not be able to interpret messages while you're onboard. Similarly, depending on the type of radio you have aboard your boat, make sure you know the range and how far you are from shore at all times. Radios out of range are effectively useless, so make sure you have the right radio for your trip based on your route.
So, What Marine Radio Do I Need?
In Australia, there are three types of marine radios that differ primarily in frequency and range. A VHF marine radio is typically for use offshore and has a strong range of 20–50 kilometres; this is more than the two alternatives. The benefit of a VHF marine radio is the bandwidth is monitored, so if you find yourself in trouble you know help will be listening. If you are planning to boat offshore, then a VHF radio is probably best for you.
If you are boating inshore and don't require longer ranges, a 27MHz radio is your best bet, with a range of 8–16 kilometres. The third option is an MF/HF radio, which is a more commercially used radio with a range of thousands of kilometres. The MF/HF radios are also monitored by coast stations.
However, learning which channels to use is important, no matter whether you have a UHF radio or a VHF radio. As an example, channel 16 is for distress calls and should be avoided at all times if not in distress.
Do You Need a Licence for a VHF Marine Radio?
Using a marine radio can require a qualification, so it's important to know whether you need to complete the Radio Operators Certificate of Proficiency before purchasing your marine electronics. A VHF radio falls into this category, as does an MF/HF radio. Be sure not to purchase one of these marine radios if you have not completed this certificate qualification.
Grab Your Perfect Marine Radio Today!
Mr Boats is your one-stop shop for all your marine accessories, with a collection of marine radios for sale with different functionalities to suit every boating enthusiast. Shop the collection of marine radios today.