Marine Speakers: What's the Difference & Why You Need Them for Better Adventures
Date Posted: 16 November 2022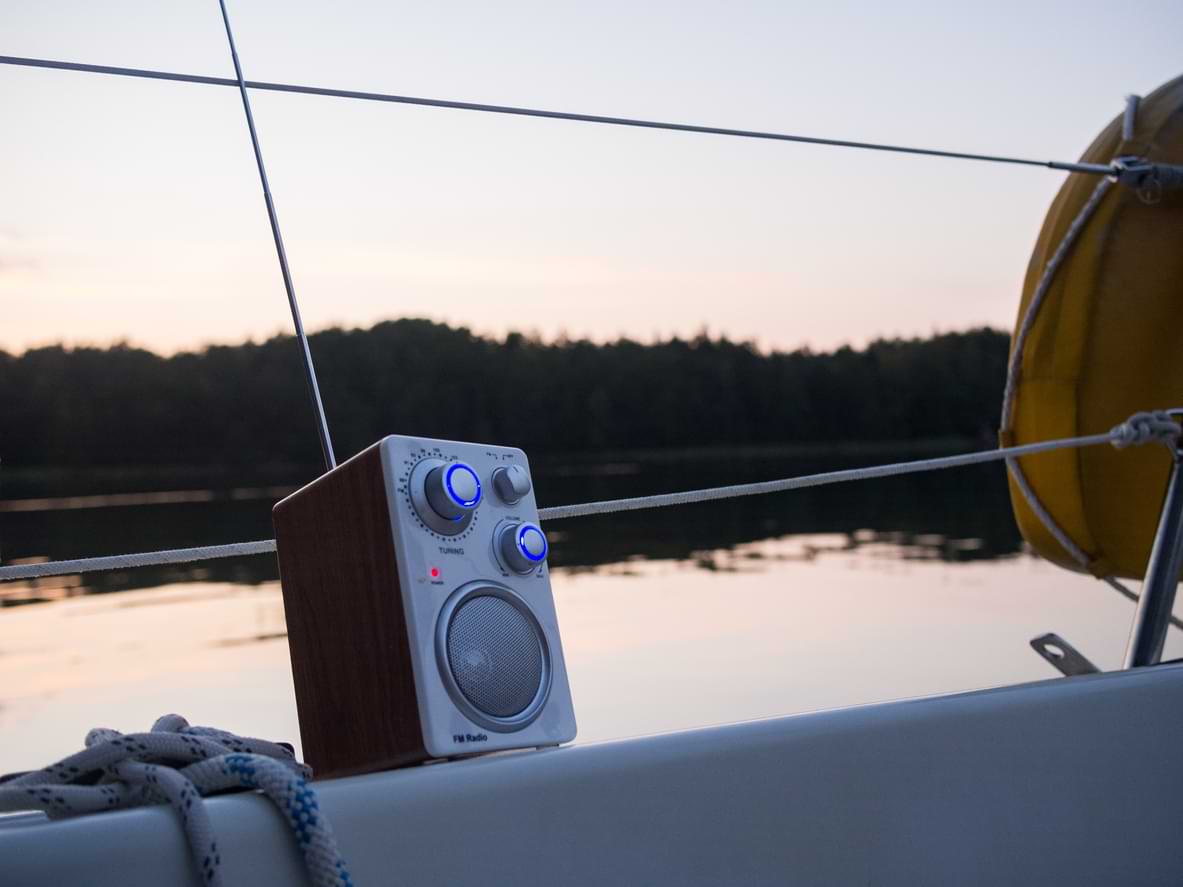 ---
When you think about spending time on the water in a boat, you can easily envision yourself relaxing on the deck, cocktail in hand, with some banging tunes playing in the background from a quality set of boat speakers. Undoubtedly, making sure your marine vessel is equipped with a stellar marine sound system has the power to take your boating experience to the next level. However, marine speakers are sadly a component of a nautical vessel that many seafarers tend to overlook.
Understandably, as a novice, you might feel overwhelmed when it comes to shopping for boat speakers. After all, there is now such a wide selection on offer. Thankfully, we've created a little guide to help you narrow down the options and find the best marine speakers for your boat. Although you may not have put too much thought into it, you'll find that choosing marine electronics for your boat can have several benefits beyond entertainment, and, in fact, they are an essential piece of safety equipment in their own way. So let's break it down.
What Are Marine Speakers?
As the name suggests, marine speakers allow people to listen to music, communications and various other forms of media while out on the water in their boat. Marine audio systems are designed to provide high-quality sound that is crystal clear. Anyone who has been out on the water and tried to listen to music will tell you how hard it can be to hear anything with all the water and wind noise. Unlike regular speakers, a marine sound system is explicitly designed to drown out those background sounds associated with water-related vehicles.
Moreover, marine speakers are incredibly durable to ensure they can withstand the harsh conditions of being on the ocean. For instance, top-quality options, like GME marine speakers, are waterproof and shock resistant. Unlike regular speakers, which tend to be highly susceptible to moisture damage, particularly from salt water, marine speakers have plastic grills that are able to handle these threats far better.
Do I Need Marine Speakers?
If you are still on the fence about whether you really need marine speakers, here are some of the significant benefits that might convince you to make that upgrade.
Marine Speakers Can Improve Safety
Being out on the open water can be dangerous as conditions can change in an instant. In an emergency, time is of the essence. Having a marine stereo system installed throughout your boat can save time when it comes to communicating with other people on board. It can essentially allow you to talk to everyone on the boat in real time, which is especially important in valuable seconds.
They Are Built For Durability
One of the key differences between marine and regular speakers is how marine speakers are built to withstand the elements and are sturdier than regular speakers. That doesn't mean they are bulky, though. These days, designers have created compact marine speakers that blend seamlessly with their surroundings.
Marine Speakers Are Incredibly Affordable
While many assume that specialist products like the best marine stereo system would cost a small fortune, you may be surprised to learn that marine speakers are relatively inexpensive these days. So, there's no fiscal reason to put off upgrading your boat's sound system.
Choosing the Right Marine Speakers for Your Boat
Now that you've seen the benefits of installing marine speakers on your boat, it's time to start shopping. However, it is vital to purchase the right waterproof speakers for your boat, which can be easier said than done when considering the different models on the market.
Start by considering your needs as well as your budget. Similarly, keep amplification in mind when you read product descriptions, especially if you have a bigger marine vessel. Some amplifiers also have built-in equalisers, which are a great bonus as they'll make it easier to get the right tone on that sound system. At the same time, consider installation — will you be able to do the job yourself or need to get someone else to handle it.
If in doubt, don't be scared to ask sellers about their products to learn why they recommend the marine speakers and radios they have for sale. They may be able to direct you to the best options, while also highlighting what features you will need and use.
Wondering Where to Buy Marine Speakers?
In short, if you are someone who enjoys spending time out on a boat sailing on the open water, a top-quality marine speaker system will take your nautical experience to new heights. Not only are marine speakers designed to withstand the elements which your vessel will be exposed to out on the water, but they are also tailored to provide superior sound quality. This means your entertainment won't be hampered while you are out and about. Moreover, marine speakers have the power to improve the safety features of your boat, so it can legitimately be argued that these are much more than just a nice luxury item. Therefore, marine speakers are a long-term investment that can provide several benefits for your boat and all aboard.
Thankfully, when it comes to shopping for marine audio products, you'll find an array of options designed to suit every time of vessel and fit almost any budget. However, wading through all the product specifications and jargon is easier said than done. So, if you need advice on marine speakers or other boating products, Mr Boats is the place to go. Our friendly team, including qualified marine mechanics and marine electricians, is always on hand to offer advice when it comes to marine technology. You can rest assured you'll be in the best hands when you shop at Mr Boats.
So, shop all the marine electronics you need — including awesome boat speakers — now!
---
Leave a comment