How To Choose the Best Handheld GPS Device for Your Boating Adventures?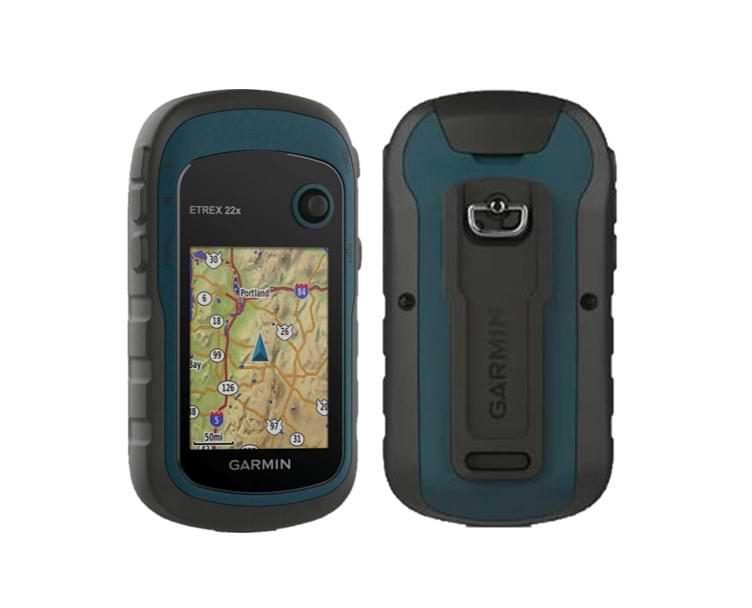 ---
Sail Smoothly With the Perfect Boat Handheld GPS!
If you're planning to set sail on your next nautical adventure, you should make sure you've got the best marine GPS ready to go. An absolute essential for seafarers and boating enthusiasts, a good boat handheld GPS might be the difference between making it safely back to shore and getting lost at sea. With so many options out there, where do you start? Fear not! We've got your back. In this blog, we're going to answer all your questions about choosing the best handheld GPS device for your Australian boat adventures.
From key features to mapping options and safety considerations, we'll cover it all. So, grab a life vest, and let's dive in!
What Key Features Should I Prioritise in a Boat Handheld GPS?
When it comes to boat handheld GPS devices, it's all about the features. If you want your adventure to be smooth sailing, you'll want to ensure you have the best technology at your fingertips. The first thing to consider must be durability; you'll want to choose a marine GPS that's waterproof and rugged enough to stand up to saltwater. You'll also want to find one with a display bright enough to be readable in direct sunlight.
There's nothing worse than having to cup your hands around your GPS and squint every time you want to read it. You may also like to prioritise a long battery life in the GPS for your boat to make sure you're covered for your whole trip.
How Does GPS Accuracy Impact Marine Navigation?
GPS accuracy is crucial when you're navigating the open water. You don't want to end up off course, do you? Marine GPS accuracy comes into play because the whole idea behind having a GPS is to pinpoint your exact location. The more accurate your GPS is, the better it can tell you where you are — and that's crucial for avoiding reefs, rocks, and other obstacles lurking beneath the waves. A good GPS can give your position, course, and speed, even in poor weather or crowded water.
Plus, they help you hit your destination dead on without any detours. You'll want to choose a GPS for your boat that has multiple satellite systems so that your receiver can track in challenging conditions.
Are There Special Considerations for GPS Reception on Water?
Water, water everywhere! But how does it affect your GPS reception? The Global Positioning System works through electromagnetic signals, which is no problem in the air. However, water or snow will block these signals completely. This means that it's useful to have a GPS for your boat, but it won't work if you hold it underwater. Rain might also make your handheld GPS a little weaker, so you'll want to shop from our range of powerful GPS devices in Australia.
What Mapping and Charting Options Are Available for Boat Handheld GPSs?
Navigation becomes a breeze when you have the right maps and charts at your fingertips — and we're here to give you the scoop. Some GPS devices come with preloaded charts that cover a wide range of regions. It's like having the classics in your navigation toolbox — vanilla, chocolate, and strawberry. They'll get you where you need to go in most places. Most boat handheld GPS devices will allow you to make custom charts too. Think of this as the 'create-your-own-flavour' option. You can customise your charts to focus on specific areas. Want to explore a particular bay or river? You can do that with custom charts.
You might also want your marine GPS to come with topographic charts that go beyond the water's surface, or upgradable charts to keep up to date. The cherry on top of your navigation toolbox is aerial imagery, which will help you find landmarks — and maybe even a hidden cove or two.
How Can Weather Forecasting and Alerts Enhance Boat GPS Navigation?
A sudden change in weather can turn your peaceful voyage into a choppy one. Integrating weather forecasting and alerts into your boat's handheld GPS can help you stay ahead of Mother Nature and keep you safe. Good-quality weather forecasting will let you know in advance when a storm is brewing so that your GPS can help you build a route away from rough waters and strong headwinds. Weather forecasting can also tell you about wind speed and direction, which is especially good to know if you're sailing.
What Safety and Emergency Features Should I Look for in a Boat Handheld GPS?
Safety should always be a top priority when you're out on the water. Being able to find your way back to shore — even in fog or darkness — is a must when you're boating. Our safety-first range of handheld GPS devices is shipped Australia-wide and is a great choice. A long battery life is a safety-first feature; you should aim for the GPS for your boat to have at least 30 hours of battery life.
A waterproof, durable design will also be less likely to die while you're out in rough seas. You might also consider going for a marine GPS with in-built safety features like an SOS or Man Overboard button, or even Digital Selective Calling.
Shop the Best Range of Handheld GPS Devices in Australia
There you have it, sailors and explorers. With the info and tips we gave you in this blog, you'll be well on your way to choosing the best GPS for your boat adventures. So, weigh anchor, catch the wind, and let your boat GPS guide you towards new horizons with confidence. Get a great GPS shipped right to your door with our wide range. Featuring marine GPS devices, fish finders, inflatable boats, and more, you're sure to find what you need when you visit Mr Boats online. Safe travels and smooth sailing!