How You Can Set the Tone of Your Next Boating Adventure With Quality Marine Speakers?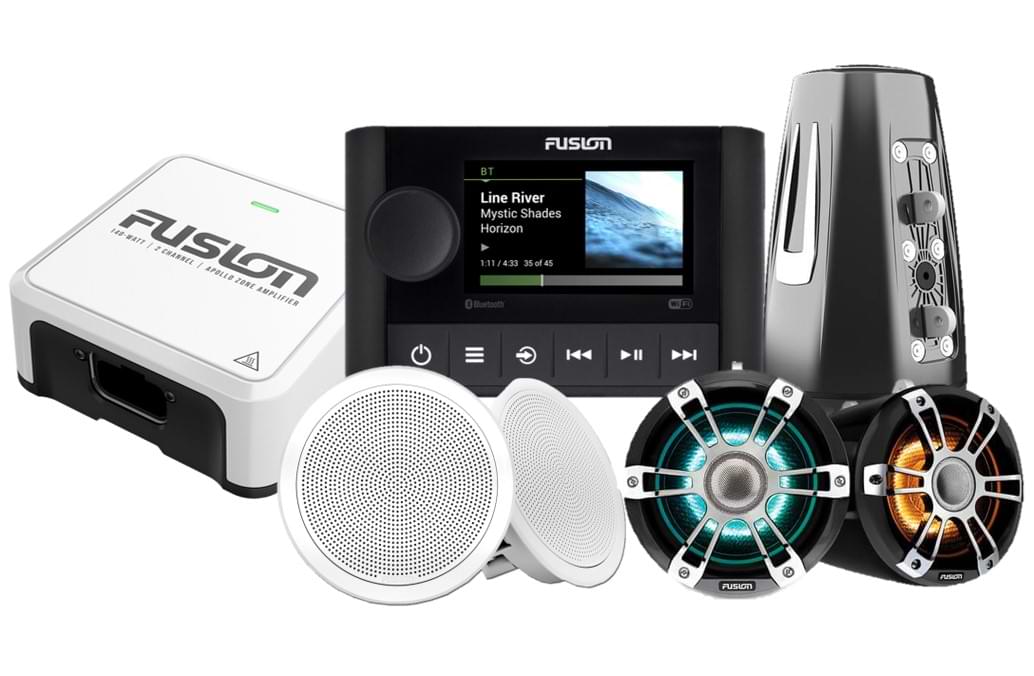 ---
For your next aquatic adventure, make sure you bring along your marine speakers. While a boat stereo system might not come as quickly to mind when you're asked to list your essentials for a fantastic day out on the water, we can promise you that having a quality marine audio system onboard will help you have a blast. But how?
What Are Marine Speakers?
Whether it's a fully installed boat stereo system or a set of portable marine speakers, there's lots to love when it comes to these nifty devices. Like your standard audio system or speaker set up, you'll be able to connect your devices to the speakers (or, if you're feeling retro, pop on the radio or put in your ultimate mix CD).
But what sets these marine speakers apart from your regular sound system? Marine speakers are waterproof. Well, not drop-them-in-the-ocean-and-they'll-be-fine waterproof, but they're easily able to handle their fair share of spray and swell. You won't need to worry about protecting your sound system while keeping your boat afloat in tough conditions is what we're saying.
How Will You Enhance Your Next Boating Adventure?
So what does all this have to do with having the best time yet on your boat? It's all about how you use your new boat stereo!
Good Vibes for Good Times
Everyone has that song (or even a whole album) that can get them out of any funk. And now it's time to take it to the water. Whether it's dance, the latest pop or classic rock, you can turn around even the most overcast day with the right tune. If the fish aren't biting or you've had to cut your time on the water short because of bad weather, blasting your favourite songs will fix your mood and have you right as rain again.
Relax & Unwind
Sometimes getting out in your boat isn't about what you do — it's about what you don't do. With the gentle lapping of the water, you can let your mind drift away from concerns back on land. Forget pressing deadlines at work or what you need to pick up at the shops on the way home; instead, be in the moment.
Using your boat stereo, you can even get in the zen zone quicker. Simply put on some new age, spa or classical music to complement the sounds of nature. Enjoy the sunshine, the fresh air and let yourself be free from worries.
Feed Your Body & Mind
If you find yourself getting impatient while fishing, you can use your marine audio system to keep your brain engaged as you wait to catch your supper. Pop on a podcast or audiobook, and you can keep your eye on your line while also learning about just about any topic, or catching up on your favourite series or the newest best seller. This way, even if the fish aren't biting, you'll still have had a productive jaunt.
Stay Up to Date
Whether you're new to boating or an old hand, it never hurts to be aware of what's going on. With your boat stereo system, you can tune in to local radio stations to get all sorts of current information and alerts. This can include weather updates so you know if it's time to cut your trip short, and even traffic alerts so you can decide to stay out another hour or two to skip getting stuck in a jam.
Shop Marine Speakers Made for Australian Waters
If you're keen to discover just how a brand new set of marine speakers will change your next boating trip, Mr Boats is the name you need to know.