How Do I Choose a Chart Plotter?
Date Posted: 2 March 2022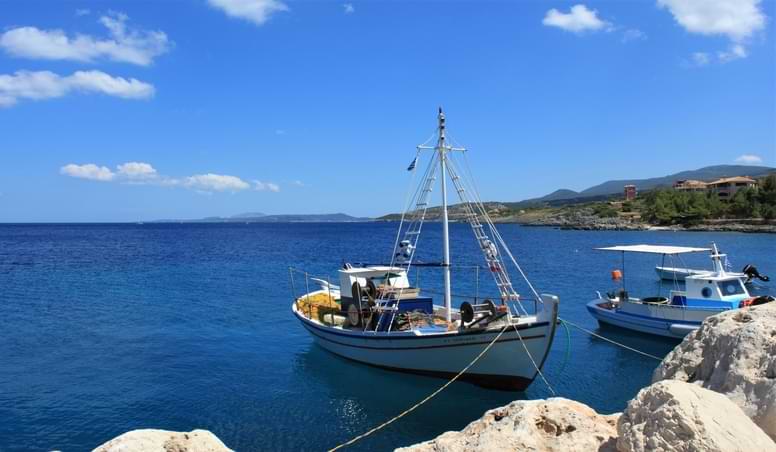 When it comes to marine electronics, a boat chart plotter is an incredibly handy piece of equipment that is far more advanced than paper charts. This is mostly because navigation chart plotters provide a large quantity of useful information and are really easy to use. If you're planning to invest in a chart plotter, you should get one that suits your needs though.
What Is a Chart Plotter?
For those who are unfamiliar, a chart plotter is a device used primarily in marine navigation. It works by integrating GPS data, like your latitude and longitude coordinates, with an electronic navigational chart. So a chart plotter shows you your location on a map, making it precise and accurate. Think of it like Google Maps but specially designed for marine use.
Depending on your model, you may be able to also save favourite locations and routes. You may also be able plot waypoints to help you plan a journey. More advanced models may also be able to record and display important information about your boat, like fuel usage, as well as the conditions you are sailing in.
Why You Should Choose A Chart Plotter?
There are two main advantages to using a chart plotter for your marine expeditions: accuracy and ease of travel.
Accuracy
When travelling over water, it can be really hard to determine your exact location. A chart plotter offers accuracy by triangulating your position within a couple of centimetres. This level of accuracy is particularly hard to achieve on paper, even if you have a good-quality compass.
Ease of Travel
Chart plotters make it super easy to get about which increases the thrill of travelling while minimising the associated risk of getting lost. If you are planning a long trip without any clear points of reference, a chart plotter is a godsend.
Benefits of Using Chart Plotter Combos
If you enjoy fishing, you'll be glad to know that GPS chart plotter combos and more exist. GPS fish finder combos are must-have boat electronics as they make life easy for any fishing enthusiast.
A typical GPS fish finder uses advanced technology to locate fish and alert the user of concentrated areas of fish. However, with a GPS chart plotter and fish finder combo, you will be able to determine how far your boat is from the shore and calculate the speed at which you are travelling. As fish require certain temperatures for spawning, knowing what the water temperature is might be extremely helpful for that big catch. A high-quality GPS chart plotter combo fitted with a depth-finder feature can help you easily determine the temperature and better locate fish.
Remember to carefully consider your specific fishing needs and budget before you invest in a chart plotter to ensure you get the best option for you.
How To Find The Chart Plotter You Need?
When choosing your chart plotter, there are some features you need to look out for, as well as points to consider.
Consider Where You Boat
If you primarily stick to smaller inland areas, a basic chart plotter will do the job. However, if you mostly partake in offshore boating, you will require a higher functioning unit that comes equipped with greater processing speeds, the ability to easily download updated charts, and the capacity to integrate other tools and systems for your boat.
Choose a Screen Compatible With Your Boat Size
Larger screens tend to be easier on the eyes and are more easily seen from a distance. However, if you have a smaller boat, a large chart plotter might be overkill. Make sure to select one that fits within the dimensions of your boat while remaining visually accessible.
Consider Power & Transducer Size
The chart plotter you ultimately choose is dependent on what you intend to use it for. Chart plotters combined with fish finders offer a visual image of what is beneath you. Depending on how deep you want to look, you will need to get a unit that has the right amount of power and transducer size. However, if you're not going to be fishing, this may not be of concern for you.
Find Your Chart Plotter Today!
If you're looking to get yourself a new chart plotter, Mr Boats has got you covered. We have maritime electronics and boat accessories from your favourite brands to choose from, including Garmin chart plotters and Lowrance fish finders. Find your GPS chart plotter combo and other boat electronics at Mr Boats today!