15 Must-Have Boat Accessories
Date Posted: 13 January 2020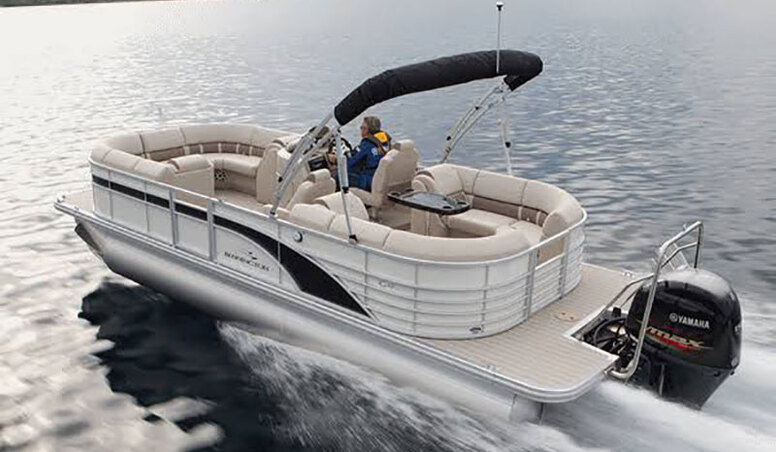 When it comes to being out on the water, it's important to ensure you are equipped with the most necessary boat accessories for smooth sailing.
While it's great being onboard a boat, enjoying the water all day, a boat itself doesn't supply enough amenities to entertain you and your guests. If you're a born entertainer, it's important to stock up on the right boating accessories to create the perfect party on the water for you and your guests.
As specialists in boat parts and boat accessories, we have compiled a list of our top-15 must-have boat accessories.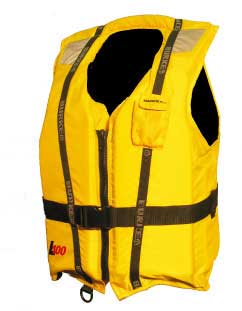 Life Jacket
Safety gear is a priority in any water activity. Whether you own a tinny or an offshore crusader, there is nothing better than knowing you're protected if anything goes wrong in the water.
Whether you're an experienced boating professional or a newbie, always be equipped with enough life jackets to accommodate your guests on board in case you encounter any unforeseen circumstances.
Safety gear is also legally required in most boats, so this one tops the list!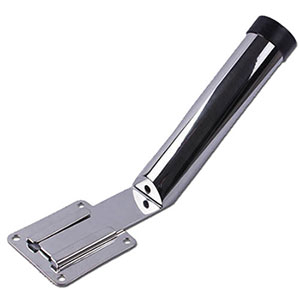 Rod Holder
For all the fishing enthusiasts out there, it is now easy to cruise along the water and do some fishing at the same time, with rod holders.
Rod holders can be fitted almost anywhere on a boat. But with such versatility, how can you determine which spots will make your fishing adventures the easiest and most efficient?
Rod holders can be welded-on, bolted-on, fixed, rail-mounted and wall-mounted, so it's a matter of personal preference and experimentation to decide what works best for you.
Marine Radio
If your boat is broken down, sinking, capsized or there is a medical emergency, you will need a marine radio to call for help. Marine radios are a boating accessory that should be high on your list, as it emits great signal if you are far away from the shore. This boat accessory will allow you to stay in communication in rough waters or unforeseen circumstances.
Handheld GPS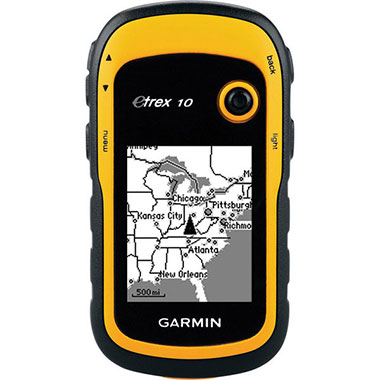 This applies to all boat owners, even those with equipped with advanced GPS devices. Having a handheld GPS device onboard is always a great back-up, in case of onboard system failures.
Bluetooth speakers
To make the most of a day out on the water, don't forget to bring your favourite music. Bluetooth speakers make it so easy to connect your playlist and enjoy the water. Be mindful of the type of speaker you're purchasing, as salt water and exposure to harsh UV rays can wear some down.
We recommend you invest in a portable, waterproof Bluetooth speaker. Choose a design that has a mount or clip to make sure it stays in place no matter how fast and shaky the boat gets.
Some waterproof Bluetooth speakers can also float, which come in very handy when you want to bring your music closer to the water when taking a dip.
Boat trailer
This boating accessory probably seems obvious, but definitely worth a mention. To get in and out of the water, you will need to purchase a good quality boat trailer. Remember, not all boat trailers are built the same. A high-quality alloy boat trailer is one of the most important must-have boat accessories. Alloy trailers are light, which makes towing easier. They also do not corrode, which means they last longer and are less prone to rust.
When buying a boat trailer, you may want to explore some boat trailer parts, such as rope, straps and jockey wheels.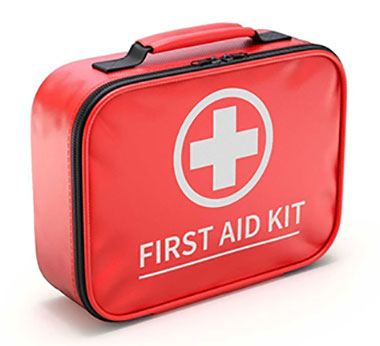 First Aid Kit
Even though boating is normally a tonne of fun and very little ever actually goes wrong, you should still always be prepared. Little things like cuts, blisters, bruises and grazes are inevitable onboard. There is also a chance you or your guests may get sick sometimes, and you may be a long way away from the shore. Ensure your first aid kit contains all the essentials prior to setting out on the water.
Underwater Lighting
Underwater lighting helps your boat stand out when docked and cruising in the water. Illuminating it in a rich array of colours won't fail to get your guests in the party mood. If you have considered getting some underwater lighting on your boat in the past, now is the perfect time to get those sorted. And if hosting a party on your boat isn't your thing, underwater lights can be great for fishing at night, where they not only make it easier to see but also attract fish to your boat.
Tool Kit
Having a waterproof or preferably airtight marine toolbox on board can be extremely useful for fixing minor problems onboard your boat, from repairing faulty connections to making last-minute adjustments to equipment.
Dry Box
Being on the water means constant attack from humidity and salt. While your boat is specially designed for harsh marine conditions; many of the tools you carry are not. So, we suggest purchasing a dry box to store and conserve all your precious items.
Multitool
When onboard, you may realise that you forgot some boating accessories. It's always a great idea to carry a multitool, which is a combination of tools including a functional knife, a bottle opener, shackle opener or key, pliers, screwdriver and an adjustable spanner. Life on the water is much more comfortable with a small multitool always by your side.
Portable Charging Bank
It's the last thing that you need when on the water unless you're an avid social media user. When out on the water, it's always great to have a portable charging device handy, in case you need to make an emergency phone call or snap some gorgeous sunset shots.
Waterproof Phone Case
Again, for all those who can't be without 2 metres of their smartphones, a waterproof phone case is a great solution if you're someone who likes to take their phone everywhere they go.
Blankets
A couple of fast-drying blankets are essential for every boat. They're perfect for keeping warm on those cool evening cruises, they're ideal for last-minute picnics on remote islands, and they could be lifesavers if your engine fails and you ever wind up stuck out on the water overnight.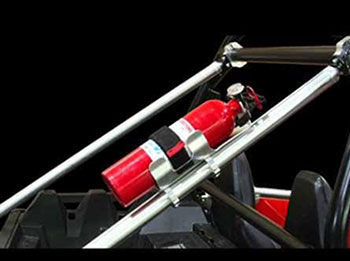 Fire Extinguisher
Of all the potential dangers one might face on the water, none has greater destructive potential than a fire. Always ensure your boat has a working fire extinguisher, and make sure you know how to use it.
So, there you have our recommended boat accessories to ensure you and your guests have an amazing time on the water. As specialists in all-things boating accessories, get in touch with us for any of your boating needs.