2.6m ISLAND INFLATABLE BOAT + 2.6HP PARSUN OUTBOARD MOTOR " UNBEATABLE PACKAGE DEAL " 8.6ft Island Air-Deck Boat & 2.6hp 4-Stroke Outboard complete
2.6M Island Inflatable Boat 2.6hp Parsun 4-stroke Motor
IA260 - 2.6M ISLAND INFLATABLE BOAT
+
2.6HP PARSUN OUTBOARD MOTOR
UNBEATABLE BOAT / MOTOR PACKAGE DEALS
IA260 Island Inflatable AIR-Deck Boat
White / Black Trimming
The 2.6m Island Inflatable Boat with AIR-Deck Floor, paired with the 2.6hp Parsun 4-stroke outboard motor is the best Boat & Motor Package to use as a small tender for your Cruiser / Yacht up to 25-30ft. The Island 2.6m is aslo a perfect size boat to take away on holidays as its compact size and light weight makes it conveint to pack away in the back of car or caravan.
The 2.6hp Parsun outboard is small, light and convenient to travel in the boot of your car.
No other Boat & Motor Pacakges available in Australia will come close to our prices and quality.
Island Inflatable boats are Australian designed using the lastest "High Frequencey Thermo Welding" (HFTW) technics on all seams for durability against Australia's harsh conditions. You'll never have a Island Inflatable seam come apart due to heat or hot days due to HFTW.
It's not only our manufacturing processes which makes Island Inflatables the #1 selling privately owned brand in Australia. It's our unique features and attention to detail. Firstly all our boats are designed by "Island Inflatables". Most brands you see online and in-store are boats purchased at trade fairs with brand names then placed on them.
Lets start with our materials. Island Inflatables use the heaviest grade of PVC material possible before going into the commercial grades used in the armed forces etc. Our grade is 1100 D-teck Denier / 0.9mm thickness.
All out tubes sizes are oversized. This makes for a nicer riding boat. It's more comfortable to be sitting on the side of a inflatable with larger tubes. It also creates a much drier ride.
Island Inflatable transoms are constructed with marine ply coated with epoxy coating, rubber sealing on top. A Internal and External outboard mounting plate. As well as a 1 way bung which allows you to remove the bung and drive the boat to remove any excess water under the floor.
A good way to see if a inflatable boat is a quality inflatable boat is by the tow rings located at the front of the boat. Island Inflatable boats use a large heavy duty Stainless Steel tow ring. Mounted on a equally large and reinforced mounting patch. Lesser quality boats will always use a smaller ring and patch with no reinforcing.
Island Inflatable Boats pay special attention to wear and tear. We use non-marking rubbing / wear strips around the side and under the keel. This protects both the inflatable boat plus the larger cruiser / yacht that you maybe using the Island Inflatable for as a tender. Plus the larger boat wont end up with unsightly rub marks on it.
All Island Inflatables come standard with a over-inflatation valve. Fitted to help with hotter days and increased air pressure.
On the underside of each oversized tube we apply a 2nd layer of PVC material. This helps when dragging or launching your inflatable off a beach. It gives that extra layer of protection from any hidden rocks / shells etc.
Island Inflatables off set the grab / safety rope to the side of the tube instead of the top. This is so when sitting on the tubes your not sitting on a uncomfortable rope.
Whats stands out most with the Island inflatable boats is the unique and very useful Internal Rear Carry Handles. This was our first desgin feature we come up with. As having the handles on the outside rear tubes makes it impossible for 1 people to carry the boat. Also the handles are made from a much harder material which can easily scratch your cruiser / yacht. So it made perfect sense to move the handles from the outside of the rear tubes to the inside.
Lastly the look/aesthetics of our Island Inflatable boats. Once again so much thought has been put into the colour schemes. You'll find models from 2m upto 2.9m are white and black. This is because in this size the main use is for tenders to larger cruisers / yachts. We want out Island Inflatables to compliment your pride and joy by blending in not standing out while floating off the back of your boat. The 3.3m up to 4.3m models are more day boats. We use a light grey colour so they hide and dirty marks easier plus the colour isnt dark enough to attract the heat of the sun and make it uncomfortable for you to sit on.
SPECIFICATIONS:
Overall length:

2.6m / 8.6ft

Inside length:

168cm

Overall width:

160cm

Inside width:

75cm

Tube diameter:

44cm

Chambers:

3 + Floor + Keel

Person capacity:

3 Persons

Cargo capacity:

350kg

Max motor power:

6hp / 4.5kw

Boat weight

(Boat/Floor/Oars/Seat): 30kg

Floor options:

Air-Deck
Tube AIR Pressures in Squence of inflatation:
Outside Tubes:

3.6 PSI

Inflatable Floor:

10 PSI

Inflatable Keel:

3.6 PSI
FEATURES:
Material: Heavy Duty 1100 D-Teck denier polyester coated PVC. Weight - 1100 g/m2 Thickness 0.9mm

AIR-Deck Floor: High Pressure floor for ridget ride and firm to stand on.

Inflatable keel

Double layer of PVC mateerial on underside of tubes

1 Seat

2 Internal Rear Carry handles

Combination Front Carry handle Bow ring with mooring rope

2 Heavy Duty Stainless steel tow rings with extra reinforcing

Non-marking all round rubbing strakes.

Off-set Safety / Grab ropes

24mm thick marine grade transom with rubber capping

Inside / Outside motor plates

Self bailing one way bung / drain plug

Over inflatation valve

2 Internally sealed bulkheads to equalize tube pressures
STANDARD EQUIPMENT:
Dual Action Hand Pump.

Carry Bag

Set of Oars

1 Seat

Repair kit
ISLAND INFLATABLES BOATS
Australia's favourite inflatable boat since the summer of 2000
________________________________________
PARSUN 2.6HP Short Shaft
4-Stroke OUTBOARD MOTOR
PARSUN'S 2.6HP outboard motor with innovative features and excellent engine performance. While being incredibly light weight and compact. Its large handle and resting pad make it easy for transport and horizontal storage. The F2.6 offers high fuel efficiency and ultra-low idle, and is more quiet with Innovative CDI system for a smoother ride.
This model F2.6BMS Parsun outboard comes in: 2.6hp, Manual Start, Tiller (Back) Control, Short Shaft configuration.
Main Features:
Exceptionally lightweight and compact

Innovative CDI system for an easy start and low idle

Twist grip throttle for safety and better maneuverability

Safety lanyard for emergency shut-off

Thermostat controlled water cooling system for consistent engine temperature

Convenient 1.2LT integral fuel tank

Efficient vibration reduction system for a smoother and quieter performance

Ultra low emission, CE and EPA compliant

Larger forward gear shifting handle for 360-degree steering

Front controls (Throttle, choke, recoil starter, Engine stop switch) for convenience
PARSUN 2.6HP OUTBOARD MOTORS SPECIFICATIONS
Engine type:

4-stroke,1-cylinder, OHV

Displacement:

4.39 cu. in. (72 cc)

Bore x Stroke:

2.13 in. x 1.24 in. (5.41 cm x 3.15 cm)

Max. output:

2.6 hp (1.9 kw) @ 5500 rpm

Ignition system:

CDI

Starting system:

Manual

Steering system:

Tiller control

Gear shift:

F-N

Gear ratio:

2.08 (27/13)

Trim and tilt system:

Manual

Max. fuel consumption:

1.1 LT/hr

Fuel tank capacity:

Built-in 1.2 LT

Sump oil capacity:

0.35 LT

Gear oil capacity:

4.58 cu. in. (75 cc)

Dry weight:

17 kg

Recommended transom height:

15 inches (38.1 cm Short Shaft)

Recommended fuel:

87% octane

Recommended oil:

10W-30/10W-40
*Lightest model available
___________________________________________
Pick-Up or Delievery options. The choice is yours.
With Multiple Parsun outboard dealerships located all around Australia, purchasing your Parsun outboard couldnt be easier.
Your choices are:
Pick-Up directly from our retail outlet / warehouse in Sydney.

If your located in anther area. Contact us and we can point you to your closest Parsun outboard dealership.

We can ship directly to you.

Or if you prefer to use your own frieght company we can prepare the engine to be picked up by the company of your choice.
Whichever suits you best we are willing to assist. Please contact us before ordering online so we can discuss your best option and arrange it for you prior to ordering.
PARSUN OUTBOARD HISTORY
Parsun Outboards have been available in Australia since the "Summer" of 2005. Distributed by Island Marine based in Sydney, Parsun outboards have become a major player in the smaller (under 100hp) outboard horsepower range. With hundreds of service centres located all around Australia, Back-up and support isnt far away for the average location. Parsun outboard parts are readily available online or over the phone at: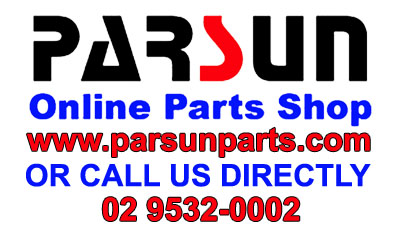 ________________________________________________________________________________________
Package Includes:
2.6hp Parsun outboard

IA260 Island Inflatable Boat

1 Seat

Dual Action Hand Pump

Pair of Oars

Carry Bag

Repair Kit
| | |
| --- | --- |
| SKU | IA260-F2.6BMS |
| Model # | IA260-F2.6BMS |
| Brand | Island Inflatables |
| Artist / Author | 2.6m ISLAND INFLATABLE BOAT + 2.6HP PARSUN OUTBOARD MOTOR UNBEATABLE PACKAGE DEAL 8.6ft Island Air-Deck Boat & 2.6hp 4-Stroke Outboard complete |
| Shipping Weight | 45.0000kg |
| Shipping Width | 0.550m |
| Shipping Height | 0.900m |
| Shipping Length | 1.000m |
| Shipping Cubic | 0.495000000m3 |
| Type | 2.6m ISLAND INFLATABLE BOAT + 2.6HP PARSUN OUTBOARD MOTOR UNBEATABLE PACKAGE DEAL 8.6ft Island Air-D |
| Format | 2.6m ISLAND INFLATABLE BOAT + 2.6HP PARSUN OUTBOARD MOTOR UNBEATABLE PACKAGE DEAL 8.6ft Island Air-Deck Boat & 2.6hp 4-Stroke Outboard complete |
Be The First To Review This Product!
Help other Mr Boats users shop smarter by writing reviews for products you have purchased.