2.3m HYPALON ISLAND INFLATABLE RIB BOAT + 2.6HP PARSUN OUTBOARD " UNBEATABLE PACKAGE DEAL " Aluminium Rigid Bottom & Motor Combo Complete
2.3m Island Inflatable HYPALON RIB & 2.6hp Parsun Motor
TRO230 - 2.3M ISLAND INFLATABLE BOAT
HYPALON Aluminium RIB
+
2.6hp PARSUN OUTBOARD MOTOR
UNBEATABLE BOAT / MOTOR PACKAGE DEALS
The Island (TROPICS) TRO230 is made from hardwearing durable Hypalon material, specifically made for hotter tropical regions like far north queensland. The TRO230 the smallest and lightest RIB in the Island range. Making it the perfect tender for small to medium cruisers / yachts. The rigid base is a double skin flat Aluminium Floor. Keeping it light wieght but more durible then a fibreglass base. White / Grey features will fit in while floating next to your pride and joy.
Specifications:
Material: Hypalon

Weight: 43kg

Length: 2.3m

Width: 140cm

Large Tube Dia: 33cm For a dryer more comforatable ride

Person capacity: 2

MAX Outboard: 5hp / 3.6kw

MAX cargo load: 350kg

Inflatable Chambers: 3
ISLAND INFLATABLES BOATS
Australia's favourite inflatable boat since the summer of 2000
PARSUN 2.6HP Short Shaft
4-Stroke OUTBOARD MOTOR
PARSUN'S 2.6HP outboard motor with innovative features and excellent engine performance. While being incredibly light weight and compact. Its large handle and resting pad make it easy for transport and horizontal storage. The F2.6 offers high fuel efficiency and ultra-low idle, and is more quiet with Innovative CDI system for a smoother ride.
This model F2.6BMS Parsun outboard comes in: 2.6hp, Manual Start, Tiller (Back) Control, Short Shaft configuration.
Main Features:
Exceptionally lightweight and compact

Innovative CDI system for an easy start and low idle

Twist grip throttle for safety and better maneuverability

Safety lanyard for emergency shut-off

Thermostat controlled water cooling system for consistent engine temperature

Convenient 1.2LT integral fuel tank

Efficient vibration reduction system for a smoother and quieter performance

Ultra low emission, CE and EPA compliant

Larger forward gear shifting handle for 360-degree steering

Front controls (Throttle, choke, recoil starter, Engine stop switch) for convenience
PARSUN 2.6HP OUTBOARD MOTORS SPECIFICATIONS
Engine type:

4-stroke,1-cylinder, OHV

Displacement:

4.39 cu. in. (72 cc)

Bore x Stroke:

2.13 in. x 1.24 in. (5.41 cm x 3.15 cm)

Max. output:

2.6 hp (1.9 kw) @ 5500 rpm

Ignition system:

CDI

Starting system:

Manual

Steering system:

Tiller control

Gear shift:

F-N

Gear ratio:

2.08 (27/13)

Trim and tilt system:

Manual

Max. fuel consumption:

1.1 LT/hr

Fuel tank capacity:

Built-in 1.2 LT

Sump oil capacity:

0.35 LT

Gear oil capacity:

4.58 cu. in. (75 cc)

Dry weight:

17 kg

Recommended transom height:

15 inches (38.1 cm Short Shaft)

Recommended fuel:

87% octane

Recommended oil:

10W-30/10W-40
*Lightest model available
_______________________
Pick-Up or Delievery options. The choice is yours.
With Multiple Parsun outboard dealerships located all around Australia, purchasing your Parsun outboard couldnt be easier.
Your choices are:
Pick-Up directly from our retail outlet / warehouse in Sydney.

If your located in anther area. Contact us and we can point you to your closest Parsun outboard dealership.

We can ship directly to you.

Or if you prefer to use your own frieght company we can prepare the engine to be picked up by the company of your choice.
Whichever suits you best we are willing to assist. Please contact us before ordering online so we can discuss your best option and arrange it for you prior to ordering.
PARSUN OUTBOARD HISTORY
Parsun Outboards have been available in Australia since the "Summer" of 2005. Distributed by Island Marine based in Sydney, Parsun outboards have become a major player in the smaller (under 100hp) outboard horsepower range. With hundreds of service centres located all around Australia, Back-up and support isnt far away for the average location. Parsun outboard parts are readily available online or over the phone at: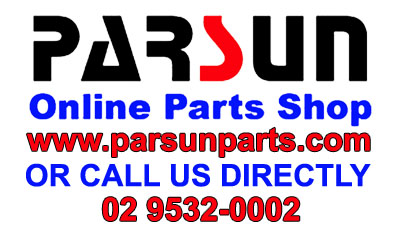 _______________________
Package Includes:
2.6hp Parsun Outboard

TRO230 HYPALON Island Inflatable Boat RIB

1 Seat

Dual Action Hand Pump

Pair of Oars

Carry Bag

Repair Kit
| | |
| --- | --- |
| SKU | TRO230-F2.6BMS |
| Model # | TRO230-F2.6BMS |
| Brand | Island Inflatables |
| Artist / Author | 2.3m HYPALON RIB ISLAND INFLATABLE BOAT 2.6HP PARSUN OUTBOARD UNBEATABLE PACKAGE DEAL PVC Aluminium Rigid Bottom Motor Combo Complete |
| Shipping Weight | 60.0000kg |
| Shipping Width | 1.200m |
| Shipping Height | 1.200m |
| Shipping Length | 2.000m |
| Shipping Cubic | 2.880000000m3 |
| Type | 2.3m HYPALON RIB ISLAND INFLATABLE BOAT 2.6HP PARSUN OUTBOARD UNBEATABLE PACKAGE DEAL PVC Aluminium |
| Format | 2.3m HYPALON RIB ISLAND INFLATABLE BOAT 2.6HP PARSUN OUTBOARD UNBEATABLE PACKAGE DEAL PVC Aluminium Rigid Bottom Motor Combo Complete |
Be The First To Review This Product!
Help other Mr Boats users shop smarter by writing reviews for products you have purchased.